謝絕模仿.
創新

.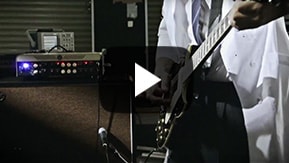 尋找完美的音調是一趟旅程:尋找精緻的腳踏板、製作特製纜線、更換揚聲器、試驗不同的真空管,在每一個步驟中的發現都引領出一條新的創意路線。THR 擴大機,即是 Yamaha 創新、靈活的設計成品,將在您尋找完美聲音的旅程中,發揮不可或缺的作用。
使用案例
HOME > Detail
STAGE > Detail
RECORDING > Detail
Guitarists demand great tone from an amp regardless of whether they're playing at home or on stage. THR amp heads reproduce this tone accurately even when heard at low volume through headphones, and deliver impressive sound pressure along with response and dynamics that will inspire any guitarist. Try this all-new way of creating a sound that's all your own.
>

5 Amp Type

>

5 Tube Type

>

Dual Amp Function

>

Booster

>

Utility Software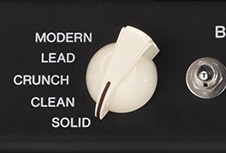 5 Amp Type
Five amps at the flick of a switch
Whether you use pedals for your overdrive or just crank up your volume control, one great amp sound is where it all starts. Sometimes though, you want to take your sound in a new direction with something just a little different. The THR head features a single-channel design with five distinct custom amp types from solid state through to modified high-gain, all tuned to sound amazing whether you want to get your drive from a pedal or your amp.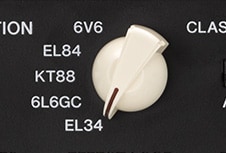 5 Tube Type
The tubes they are a-changin'
The choice of power tubes in any amp can make a vital difference. From the warm, soft, rich harmonics of a 6V6 to the pronounced midrange and tight low-end of an EL34, changing your tubes changes your amp. However, this can be difficult; selecting the right tubes, swapping them out and re-biasing your amp takes a lot of time and money, and it's easy to get wrong if you're not entirely sure of what you're doing. THR amp heads feature VCM simulation that allows you to pick from five classic tube types for any amp model with nothing more than the flick of a switch on the rear panel. You can even choose from the smooth compression, soft touch and old-school distortion of class A, or the tight bass response, greater headroom and increased dynamics of class A/B for each tube type.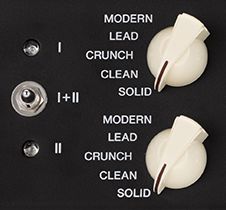 Dual Amp Function
Double Trouble
Two heads aren't always better than one. But two amps are. THR100HD is a true dual-amp version of THR100H with two identical channels of natural drive and incredible dynamics. Totally independent controls, fully discrete signal paths with dual selectable inputs, and A/B/A+B switching give you access to the big dual-amp sounds that guitar tone icons have known about for years. Now it's your turn.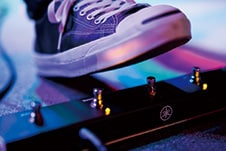 Booster
Kick it into high gear
THR amp heads come equipped with an assignable booster that can be engaged direct from the amp or via a dedicated footswitch. With three incredible sounding VCM boosters from a clean solo boost to a smooth overdrive, all selectable via the included utility software, the THR's boost function is ready to push your tone to the next level.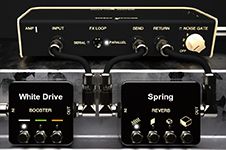 Utility Software
The finishing touch
THR amp heads come equipped with USB functionality that lets you connect to your computer for quick and easy configuration of the on-board reverb and booster effects, switching between serial and parallel effects setups, and uploading of IR data files.
From home to the stage. THR amp heads make it easy for you to take your own carefully-crafted sound up on stage with you. Enjoy impressive sound pressure, dynamics, response and outstanding compatibility with effects pedals, and experience that instant when your expressive capabilities are transformed directly into sound.
>

Light&Compact

>

FX LOOP

>

Ultra Dynamic Power Amp

>

Footswitch bundled

>

Simple UI

>

Speaker Cabinet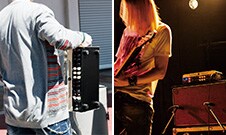 Light&Compact
Lightweight design …heavyweight tone
Belying their awesome tone, stage-ready volume and the playing experience of an amp full of glass tubes and transformers, THR amp heads tip the scales at under five kilograms. We guarantee you've never come across an amp as lightweight and compact that sounds like such a heavyweight.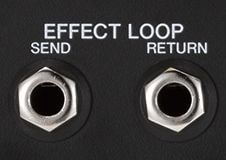 FX LOOP
FX LOOP
Of course, you can also use your usual effects pedals with THR amp heads to create the sound you want. The THR100H Dual comes with completely independent FX Loops for both channels, so that you can create the exact pedal configurations that you need for each. You can even switch between parallel and serial pedal setups as required.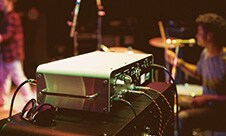 Ultra Dynamic Power Amp
That sound
A great amp always has a certain something. More than just great tone, it has dynamics that breathe life into every note and give punch to every chord. With THR amp heads, Yamaha's engineers have captured the component-level interaction between the speakers and the power amp (the murky world known as the damping factor) and tuned it to perfection, achieving a new level of performance excellence, even at low volumes. Don't worry about hearing the difference— you'll feel it as soon as you plug in and play.

Footswitch bundled
Just stomp on it
An included dedicated footswitch is available for each model, giving you the control you need at home, in the studio or on-stage. With access to boost, reverb and FXloop functions, plus A/B/A+B switching for THR100HD, everything's right where you need it. Industry-standard 5-pin DIN MIDI connectors even allow you to replace and extend the cable easily and cost-effectively.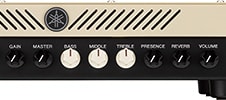 Simple UI
Classic control
The controls on THR amp heads go back to basics for quick, easy manipulation of your sound. An instantly familiar control layout along with intuitive response and interaction thanks to VCM's component modeling, means that dialing in your sound is exactly like you expect it to be. No menus, no options, no hidden functions. Just plug in and play.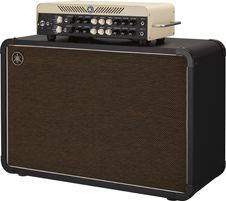 Speaker Cabinet
Stack odds in your favor
Almost all of the classic tube sounds of the last few decades have been a product of the synergy between a high-quality amp head and a dedicated speaker cabinet designed to complement the unique sonic characteristics of the amp. The THRC112/THRC212 are no different, and have been crafted and tuned specifically to accommodate the versatile amp, speaker, and valve simulations of THR amp heads.
Easily adaptable to modern recording environments, THR amp heads utilize Impulse Response Speaker Simulation to deliver the sound of a perfectly mic'ed cabinet directly to the sound engineer through a line out jack.
>

Impulse Response Speaker Simulation

>

LineOut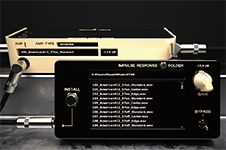 Impulse Response Speaker Simulation
Great tone, on an impulse
Any amp only sounds as good as the last link in the signal chain– and in a great sounding rig, that's usually a cabinet and microphone. The THR head uses impulse response speaker simulation to drive a DI tone that's indistinguishable from a perfectly mic'd cabinet. With simulations of a range of industry-standard cabinets and mics available via a USB connection with your PC, The THR head gives you a host of options straight out of the box. But it doesn't stop there– you can use any IR file available online, taking advantage of a huge community of tone-hounds creating custom impulses for download, or even use third party software to create your own. The difference in tone can range from subtle to significant, and the possibilities are endless.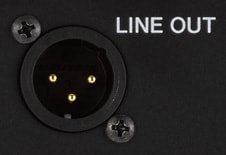 LineOut
High resolution connectivity
THR amp heads are equipped with XLR line outputs for connection to professional recording or live sound equipment. The speaker outputs don't even need a dummy load, so you can disconnect your speakers for silent recording or on-stage performance without having to worry about damage to your amp.


聲音 & 設定
CLEAN
緞面清新:完美光滑的低音和中音,具有表現力的 attack 和自然壓縮
真空管: KT88 Class AB
殘響: ROOM
拾音器建議: Neck/Middle Single coil

DUAL Mode A
清晰驅動:中重度的破音增加了亮點和火花,深至平滑的扭曲效果
Amp type I: MODERN, II: CRUNCH
真空管 I: 6L6GC Class AB, II: KT88 Class AB
殘響: Room
拾音器建議: Humbucker

DUAL Mode B
紋理清晰:完美平衡溫暖和火花,具有令人難以置信的拾音反應和亮眼的中高音
Amp type I: CRUNCH, II: CLEAN,
真空管 I: 6L6GC Class AB, II: 6V6 Class A
殘響: Amp I PLATE, Amp II HALL
拾音器建議: Bridge/Middle Single coil