MusicCast
MusicCast是一項網路音訊革命性技術,你可以任一串連或單獨使用MusicCast產品。只需要透過便利操作的App就能簡單快速的控制。你可以搭配soundbar、無線揚聲器、擴大機、HiFi音響設備或者任何需要的設備混合搭配你的MusicCast系統。Yamaha全新的MusicCast能隨時隨地符合您的需求。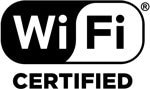 Wi-Fi Certified
Certified products provide the best user experience and carry the Wi-Fi CERTIFIED logo, ensuring products meet industry-agreed requirements for interoperability, security, and reliability.Choosing Wi-Fi CERTIFIED products enables you to mix and match devices from different manufacturers without worry. All Wi-Fi CERTIFIED products deliver interoperability and industry-standard security.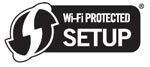 Wi-Fi Protected Setup
Wi-Fi Protected Setup™ is designed to ease set up of security-enabled Wi-Fi® networks in home and small office environments.It supports methods (pushing a button or entering a PIN) that are familiar to most consumers to configure a network and enable security.It gives consumers an easier approach to set up a security-protected Wi-Fi connection, either between devices or in a network configuration.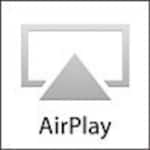 AirPlay
AirPlay 提供來自 iPod/iPhone/iPad以及Mac/PC上 的 iTunes 的無線便利音樂播放。

DLNA Technology
DLNA 認證與Logo Program:(a) 確保產品均支援所有相關必備格式與功能,和(b)確定裝置的互操作性也支援必備格式與功能。 DLNA認證是Digital Living Network Alliance的商標。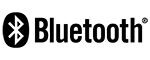 Bluetooth
藍芽是一種無須執照即可使用的2.4GHz頻寬,在10公尺(30呎)範圍內,做兩種裝置間的無線通訊。Bluetooth®這個字符號與標幟是Bluetooth SIG, Inc.的註冊商標。

Made for iPod/iPhone/iPad
"Made for iPod," "Made for iPhone," and "Made for iPad" mean that an electronic accessory has been designed to connect specifically to iPod, iPhone, or iPad, respectively, and has been certified by the developer to meet Apple performance standards.

Spotify Connect
With the Spotify app on your smartphone, you've got instant access to millions of songs. And now you can stream those songs to your Yamaha system by using Connect by Spotify. Just hit play to start streaming music. What's more, when you've been listening on your smartphone outside and come inside, the song immediately streams to your AVR—like magic, you enjoy uninterrupted music. You can also personalize playlists and receive phone calls while listening to music.

Spotify
Spotify 擁有你需要的所有音樂。立即享受百萬音樂來源。只要搜尋你喜愛的音樂,或讓Spotify播放一些好聽的歌曲。Spotify可於你的手機、平板、電腦以及家用揚聲器中使用。不管你在做什麼都可以盡情享受音樂。

PANDORA
Pandora is the effortless and endless source of personalized music enjoyment and discovery.Personalized stations launch instantly with the simple input of a favorite artist, song, or genre, and we take it from there to provide the soundtrack for that moment . anytime, anywhere.

NAPSTER
Enjoy your Napster subscription on the best speakers in the house. Listen to over 12 million songs on demand: search and play music, instantly listen to any artist, album, or song, create and enjoy your personal playlists, play Billboard charts back to 1955, or kick back and listen to over 60 ad-free radio stations.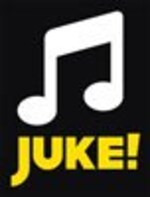 Juke
Music streaming service JUKE offers access to one of the most comprehensive music libraries in the world. More than 40 million songs from all genres from more than 80,000 labels are available to you. Enjoy your favorite songs in the best sound quality thanks to Dolby technology and play music wherever and whenever you want. For more information, visit juke.com.

Compressed Music Enhancer
Yamaha採用獨家演算法的精密數位訊號處理,提升壓縮音樂格式,如MP3和WMA的播放表現。有了壓縮音樂強化器,高音以及特別是低音都更顯豐富與順暢,賦予音樂生命,使其可能接近原始聲音。